24 Hour Emergency Locksmith Services: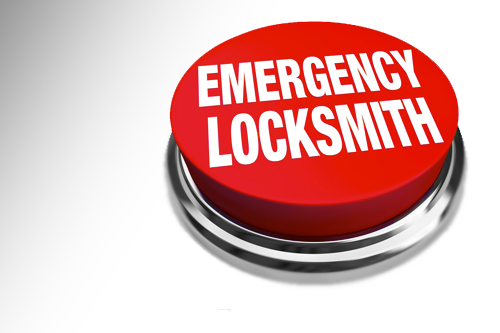 Locked out? Do you want to have a lock fixed but it is already past the working hours? You obviously don't expect to lose the key to your car, nor do you expect the lock to your house to jam. But what would you do if these unexpected occurrences happen?
This is the reason why we have a 24-hour emergency locksmith service. Whether it's your vehicle, your house or even the lock on your commercial door, you can count on One Call Locksmith for Emergency Locksmith Services. We offer around the clock emergency locksmith services to all customers within our area of coverage. You can count on us for the following services:
1. Lock Opening
In case the lock of your vehicle, your residential house entry door or commercial door jams, we are the best experts to help you unlock it. Therefore, don't panic in case either of these happens. Our highly trained and professional technicians are always ready to rescue you.
2. Lost Keys
Another reason why we decided to have emergency locksmith services is the high number of lost keys. Admittedly, you don't know when you might need a replacement for your house lock key. Therefore, whenever the need comes, you can count on us to have this done.
3. Repairing Damaged Locks
If someone tries to force a key to open a lock that the key doesn't match, then the key will definitely get damaged. Whenever this happens, either the lock will not be able to lock your house again, or you will be locked out. Our 24-hour locksmith service will rescue you in such circumstances. Call us and we will be glad to assist you. We have a very high-level of expertise to handle any type of residential door.
4. Burglary Repairs
In case of a burglary, you can contact our team to help repair the damage. We can fix new high-level security locks to make sure the house is secure once more. No matter the extent of damage, we are confident that we can help you secure your place once more.
We have compiled some of the frequently asked questions we get from our customers and here are some of them.
1. What does 24 Hour Locksmith Mean?
By 24 hour locksmith, we mean that we will offer you service outside of normal business working hours. Therefore, you should not panic whenever you need locksmith services.
2. What should I do in case someone breaks into my Commercial Building?
Whenever you have a burglary incident, you will definitely have to fix the broken locks. Therefore, contact us and we will be glad to assist you.
3. How much will you charge me for emergency locksmith services?
Our services are priced differently depending on the nature of the service. Therefore, we advise that you contact us so that we can offer you a free quote depending on the service you require.
4. Why Should I Contact One Call Locksmith for Emergency Services?
At One Call Locksmith, we are the best provider of Emergency Locksmith Services you've never heard of. We treat every case as urgent and so we send our team whenever a distress call is made. To do this effectively, we have prepared a team ready to serve you at a moment's notice and therefore you can always rely on us anytime.
Furthermore, we have an experienced team of experts who will quickly solve your problem and you will soon be back to work.
Come to One Call Locksmith for service beyond the obvious. We are a professional team with a high level of expertise and 100% guarantee that you will be satisfied with our services.